Thermal Storage Electric Boiler Energy Storage Electric Boiler Solid Heat Storage Boiler
2017-05-16
Thermal Storage Electric boiler is in line with the government energy policy.Energy Storage Electric Boiler enjoyed all the favorable conditions in the present worldwide oil price situation. Solid Heat Storage Boiler help us a lot in our life.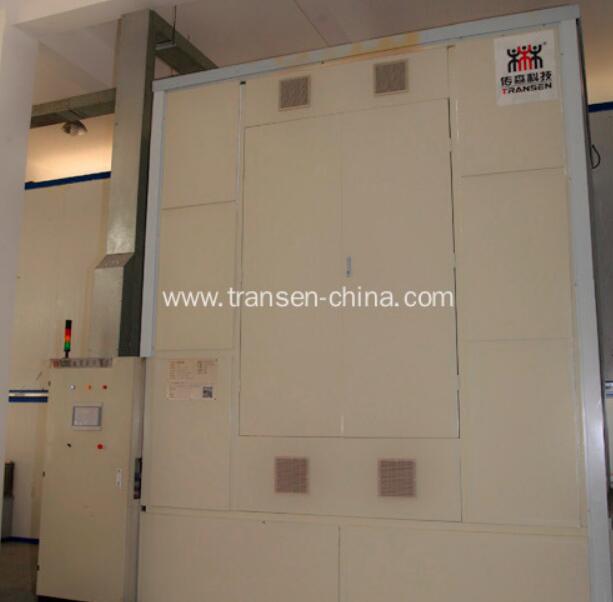 Water Storage Mode: Water Storage Type
Installation: Horizontal Type
Bearing or Not: Closed
Interior Material: Copper
Origin: China

Capacity: 300L
Pressure: Unpressurized
Control Mode: Digital Display
Housing Material: Stainless Steel
Certification: CE

Thermal Storage Electric Boiler Energy Storage Electric Boiler Solid Heat Storage Boiler:

1.Through the programmed heating technology which is independent research and development, to control the heating process of the segmented heat management, at the same time, avoid electric heating tube dry heating, overflow, high temperature, and other accidents, and timely feedback to the maintenance personnel through the fault code to fix them in a timely manner.
2.LCD digital display screen allows you to enter temperature visual age
3.Green light on: it means heater is heating. Light off: it means heating is end.
Yellow light on: it means water shortage in the tank and begin to water. Light off: it means water is end.
Red light on: it means the internal fault shows Err, stop using it.
Blue light on: it means the boiled water is qualified, can drink or heat preservation. Light off: it means the water do not drink.
4.S/S 304 faucet: High quality 304 stainless steel faucet, thick and hard, high-grade, beautiful and durable, no drip, fast disassembly type silicone maintenance, more convenient replacement, let you use more at ease
Foam layer: Thickening the 15 mm foam layer, have better heat preservation effect, also reduce repeated boiling water and save electricity.
5.The body against the hot design: Enclosed tank structure, no leakage of steam. Shell and the tank are made of food safety level. Although use for a long time, it is still dry like new. The surface temperature is controlled in less than 40 degrees, it is secure and not hot.
Brass material: Choose the best copper tube in industry material: purple tube. Purple tube with high thermal conductivity, ductility and corrosion resistance.